Classic BLT-with a Twist!
There's a few dishes I think just scream "America". Apple pie, sweet tea, any of the traditional Thanksgiving foods, and BLTs. Ok, I could go on and on with classic American dishes but that would take all day. I joined a recipe round-up group this month called Recipe Redux and this month's theme was reinvented sandwiches. So here's my twist on the BLT.
I mentioned a couple of weeks ago that Maple Leaf Farms provided me with a slew of their duck products. I opened the box live on social media when it arrived and it was such fun! Being a food blogger is so fun sometimes! I get sent the neatest stuff all the time! In my "care package" of duck products was the duck legs I made my Arroz Con Pollo recipe with last week. You can find that recipe HERE if you're interested. The box also contained duck bacon!
For Father's Day this year, I basically spent all day with my dad, cooking all kinds of yummy treats. One of his favorite meals is a BLT. When the duck bacon arrived, I just knew we needed to try a BLT with it! Still being on Whole30 (1 more week to go!), I wasn't allowed the bread but the rest of the family had it on gluten-free bread. I just wrapped mine in leaf lettuce and it was just as delicious! I didn't miss the bread at all! Maple Leaf's duck bacon is Applewood smoked, thick cut, and yet has over 50% less fat than traditional pork bacon. We loved it and couldn't tell the difference! All of us would highly recommend it.
I also experimented with a dairy-free pesto sauce that I thought would be amazing on this sandwich. And it was! Mixed into the mayonnaise, it was the perfect compliment to this sandwich. We all really enjoyed the smoky taste of the duck but with a lot less fat than regular bacon! Thank you, Maple Leaf Farms, for providing these excellent products! Make sure you check back next week for Cookout Week as I'll be sharing another recipe featuring Maple Leaf products!
Reimagined BLT- a Spinoff of a Classic!
2018-06-21 03:23:51
Serves 4
A reinvention on a classic using duck bacon and a dairy-free pesto mayonnaise.
Ingredients
For the pesto sauce
.
1 C fresh basil leaves
2 cloves garlic
4 T pine nuts
1/2 tsp lemon juice
1/4 c olive oil
1/4 c dairy-free Parmesan (if desired, I didn't add this)
Salt and Pepper, to taste
.
For the sandwiches
.
1 lb Duck Bacon (I used Maple Leaf Farms)
8 slices of bread
Iceberg Lettuce
Roma tomatoes, sliced
1/4 cup dairy-free mayonnaise (I used Chosen Foods Vegan Mayonnaise)
Instructions
In a small Cuisinart, blend all pesto ingredients together. Chill for an hour.
Heat a large skillet over medium heat. Fry bacon 10-12 minutes or until crispy and dark brown. Drain on a paper towel and set aside.
Toast or grill your bread of choice. Assemble sandwiches by spreading pesto and mayo on bread and layering bacon, lettuce, and tomato. Serve cold with your choice of sides.
Frugal n Fit https://frugalnfit.com/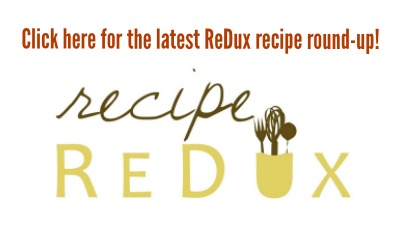 ---